Berean Baptist Academy partnered with the National Inventors' Hall of Fame to offer a STEM camp for the first time during the 2022 summer. Grades K5-6th participated in the event with nearly 50 campers in addition to upper school students who served as either Leaders in Training or Leadership Interns.
2023 STEM Camp. The dates for the 2023 STEM Camp are June 12-16, 2023, and parents can register online here. You can learn more about Camp Invention here.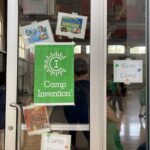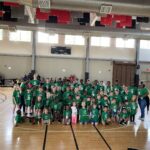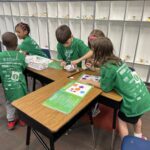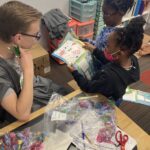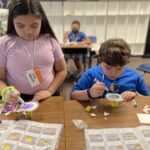 Elementary Day Camp is open to current K5 students through rising 5th grade students. Our daycamp program runs from the beginning of June through the end of July. Students have on-campus activities as well as weekly field trips.
Cost
Day Camp is billed on a weekly basis on Monday for the previous week's attendance. Day Camp's full weekly fee is charged every Monday for the previous week's attendance whether the camper was present one day or all five days. Activities and trips are included in the weekly cost; however, lunches are available to order separately.
One Child – $200
Two Children – $295
Three Children – $385 
Registration
Registration begins in March and will be available both online and in person. 
Elementary Academic Camp is open to students through 4th grade each summer. Camp is available to students to help prepare them for the following grade level in critical content areas including phonics, reading, and mathematics. Grade levels, courses offered, and scheduling are subject to availability each year. 
Dates
Academic Camps are offered in two 3-week sessions during the months of June and July with no classes taking place during the week of Summer Break around July 4.
Registration
Registration forms must be completed and submitted to the Elementary Department.