Preparing for Next Year

Living for Eternity
The BBA Junior High program is designed to provide an excellent foundation in academic work. That work is key to success in both high school and college preparation. The program addresses the needs of the growing adolescent through a variety of co-curricular opportunities. Those activities range from chapels to advisory groups, social events to clubs, athletics, and seminars.  Through the entirity of what is offered BBA seeks to provide constant attention to the complete development of the student.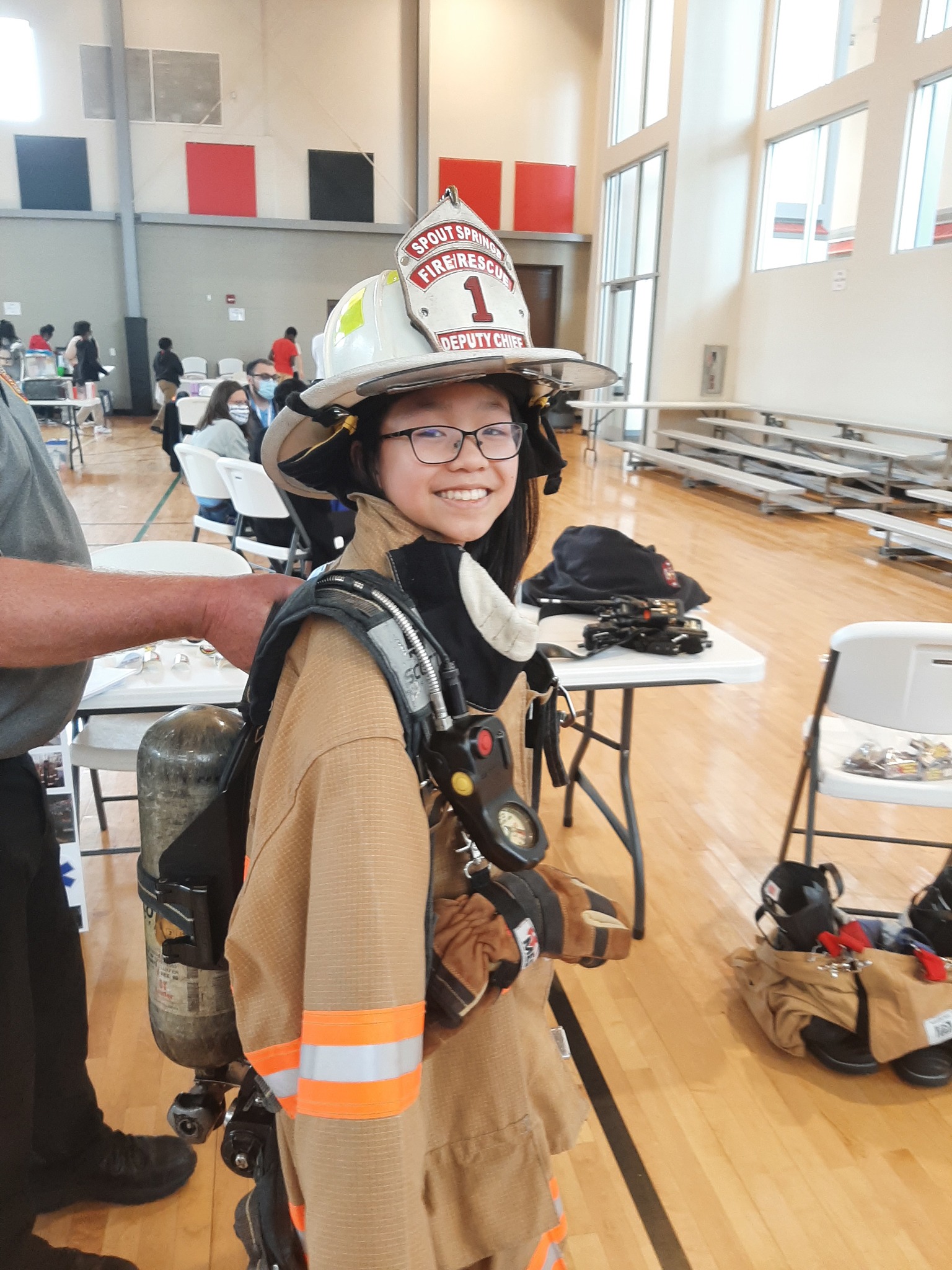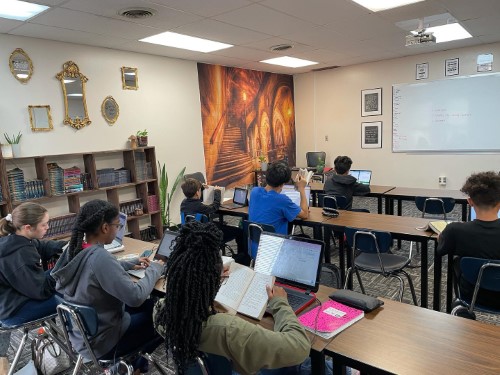 The Junior High academic program is central to Berean Baptist Academy's plan for helping students grow. The academic program prepares the student for high school, college, and life. The preparation to take the next step and the increased focus on preparing for students to live for Christ are the core components of our work in Junior High School. We desire to challenge students and see them succeed. We provide the tools to support them as they learn and grow in their academic pursuits.  Students who attend both years of Junior High are better prepared to enter a high school that is inquiry driven in learning, values problem solving, and conducting research.
Jack Farmer has been the Superintendent at Berean Baptist Academy since the 2014-2015 school year.
Dr. Farmer has served BBA in numerous roles since he was medically discharged from the US Army.  He first entered the classroom at the beginning of the 2002-2003 academic year.  Over the years, Dr. Farmer has taught the Bible, English, History, Life Science, Biology, Personal Finance, Technology, Speech, Physical Education, and Photography.  He is the Head Coach for Cross Country.  He is still active in the classroom, teaching Senior Apologetics and Research, American Government, and Photography, and leads the Leadership club.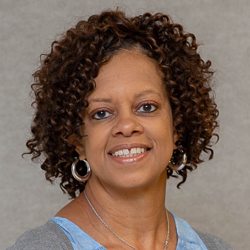 Dr. Annie Levens-Morris
Dean of Discipline
Dr. Annie Levens-Morris has been teaching at Berean Baptist Academy since the 2018-2019 school year.  She brings her experience as a Chiropractic Doctor and mother to the classroom and hallways of the Academy.  She currently teaches Biology, Physical Science, Sports Medicine, and coaches Basketball.
As the lead teacher, Dr. Morris assists Dr. Farmer in providing oversight of policy enforcement, teacher coaching, and meeting with students who might have ongoing concerns in their life and need a little extra advice.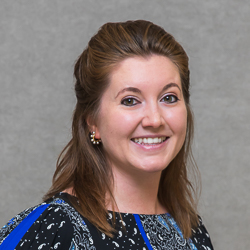 Lauren Whiting
Dean of Academics
Parent/Student Resources and Publications
The curriculum for Junior High School has been structured so that the students will receive training in all academic subjects required by the state of North Carolina. Subjects are taught with a focus on developing critical thinking skills and a Biblical worldview. The Junior High School uses a variety of resources including BJU Press and Summit Ministries.  Currently, the Junior High offers accelerated Math courses, pre-honors courses, and a mandatory research and writing course to prepare students for success in High School Course.
Berean Baptist Academy is firm in its belief that the purpose of education is to point students to God. Therefore, all classes, regardless of grade level, integrate scripture, spiritual principles, and our core values to promote our vision of G.R.A.D.S. Therefore, character expectations, social interactions, and classroom discussions are designed to promote and establish a Biblical worldview.
The Junior High Bible program completes a four-year cycle that expands the knowledge acquired in Middle School and prepares the students for in-depth learning the High School.  During the student's completion of Old Testament and New Testament Survey courses, they will be challenged to advance their ability to meet the five core objectives of BBA's entire Bible program.  
Students will be able to understand, articulate, and defend the metanarrative themes of scripture as creation, fall, redemption, and restoration, as it applies to our earthly and eternal life.
Students will be able to identify and defend the historical reliability of the eight major Old Testament and three New Testament eras, including the significant people, places, events, and promises of God.
Students will be able to articulate their personal beliefs concerning the major doctrines of the Bible using scripture as the primary means of support.
Students will be able to formulate a Christian response to life events based on an understanding of biblical examples, and proper doctrinal interpretations, in a manner consistent with the views of redemption and restoration.
Students will, at a minimum, develop habits consistent with someone who has a relationship with Christ that results in a systematic study of scripture, prayer, worship, and self-reflection.
     Berean Baptist Academy desires to present an appearance that reflects a person who is capable of discerning appropriateness and modesty and who is prepared to work in a professional environment.
     The uniform/dress code applies when students are on campus during the school day, in extended care, on field trips, or at athletic activities as a student-athlete. The uniform/dress code may be relaxed for special events and activities. Students must arrive, remain, and leave school in approved attire. A student must always meet the appropriate school dress code on campus and for attendance at any school function on or off-campus. This includes summer camps and athletic practices offered on campus.
Jewelry:
Boys may wear one ring, such as a class or championship ring, on their hands.  Any necklace must be worn inside the layer closest to the body and should not be seen. Boys may not have any piercings.
Ladies may wear multiple earrings in the ears, rings, and necklaces, but no other piercings should be seen.
Hair:
Boys may have their hair extended to the bottom of a collared shirt or the top of a t-shirt. Hair may not extend past the opening of the ear.  Hair should not extend into the eyes.

The length restriction cannot be avoided by styling, grooming, or pinning the hair to avoid its natural length in appearance. Hair braiding may be used as a grooming technique and may be secured at the back of the head, provided it is not used to circumvent the length restriction. 

 All hair should be the natural color and remain undyed.
Boys in grades 7 through 11 are to be clean-shaven.
Ladies may dye or color their hair in the traditional shades of auburn, brunette, black, blonde, and red.
Shirts and Jackets:
All students are required to wear a BBA shirt at all times. Shirts must be long enough to cover the midsection when a student reaches to the top of a whiteboard to write or a shelving unit to retrieve a piece of lab equipment.
Jackets and hoodies must be in the school colors of red, black, white, or gray and cannot have any graphic designs on the front or back (to include large manufacturer logos). A small manufacturer logo may be visible on the front or back of the jacket/hoodie (normally on the right or left chest area). The hood may not be worn inside.
Pants:
Students may wear jeans provided they are well-fitted and free of holes and frays.  Pants that expose undergarments are not acceptable and may require a belt.
Students may wear khaki, black, or blue docker style pants or shorts and khaki, black, or blue fashion joggers.
Ladies may wear khaki, black, or blue skirts provided they extend to one dollar bill width from the knee when standing or longer.
Shoes:
For safety reasons, shoes must be worn in a fashion that does not allow the shoes to fall off the foot and create a tripping hazard.
High heels and shoes lacking a back strap are highly ill-advised for safety reasons. Students are required to navigate stairs and decks where moisture may be present.
All shoes are highly recommended to have a rubber outsole that is considered slip-resistant.
How much homework can we expect each night?
The average student in Junior High will receive between 70 and 80 minutes of work nightly.  This overall time means that teachers attempt to limit the work from one course to 20-minutes of work.  Again, this is for the average student.  Some students may finish early and others may take longer.  This does not account for studying or long-term projects, such as research papers.
How can I communicate with the teachers?
Teachers welcome communication from concerned parents.  They are willing to answer your questions and provide support.  You may reach them anytime by emailing them through your FACTS SIS (formerly RenWeb) portal.  Please understand, that many teachers are parents and grandparents and that they spend several nights each week grading and perparing lessons, and therefore, may limit their reponse times.  It is the academy's expectation that teachers respond to emails within 24-48 hours.  Like we ask them to guard your Saturday and Sunday with little to no emails, so you can spend time with family and freely worship at church, we ask them (and you) to do the same for their lives.  Please make every effort to look ahead at assignments and projects to limit last minute emails.